Product Manager
About JAN3
We are JAN3, a Bitcoin technology company focused on expanding access to Bitcoin and financial freedom around the world. We're a startup founded by Samson Mow, who is best known for his work with El Salvador's Bitcoin initiatives, and his efforts in nation-state Bitcoin adoption around the world. Our mission is to accelerate hyperbitcoinization, providing tools for individuals, enterprises, and nation-states to benefit and be part of a free and open financial system based on Bitcoin.
Summary
We are seeking a Product Manager who will oversee our product development process from ideation to launch. The product manager will be responsible for collaborating with internal and potentially external stakeholders to gather and prioritize product and customer requirements, define the product vision, and work closely with the engineering and marketing teams for successful product delivery. The product manager must be able to handle multiple work streams at the same time and is ultimately responsible for the delivery of quality products. You will have the flexibility to manage your work activities independently in a remote setting.
Responsibilities 
Working with the executive team to define the product vision and create a plan for product development

Manage the backlog, sprint planning, and sprint reviews

Management of the development team, which includes designers, developers, and testers

Test the applications and report issues or bugs

Collect and compile user feedback to report to management

Oversee submissions to apps stores and respond to user feedback

Demonstrate excellent customer service skills and communication skills

Communicate and report on work status each week
Requirements
3+ years of experience in product management

Bachelor's degree in Business or a related field

Outstanding written and verbal communication skills

Excellent problem-solving and analytical skills

In-depth understanding of Bitcoin and Layer 2 technologies such as Liquid and Lightning

Experience in using project management tools for tracking tasks and progress

Excellent communication and presentation skills to collaborate with other team members

Strong independency to manage own work activities 

Located in Latin America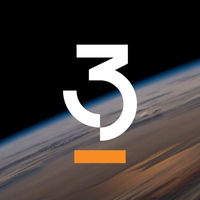 We are #JAN3. Our mission is to accelerate hyperbitcoinization. #Bitcoin will fix the world.