Product Marketing Manager
ZEBEDEE is seeking a highly skilled and experienced Product Marketing Manager to join our growing team. In this role, you will work closely with our Senior Marketing Manager and play a critical role in driving new initiatives and achieving product-market fit. You will be responsible for marketing research, product positioning, go-to-market strategy, and leveraging data knowledge to make informed decisions. Additionally, you will be responsible for driving user retention efforts by developing and implementing effective strategies that foster long-term engagement and loyalty among our users.
Key Responsibilities
Conduct in-depth market research to identify target customers, competitors, and market trends. Understand the needs, preferences, and pain points of the target audience to develop effective marketing strategies
Develop and refine product positioning and messaging that resonates with the target audience, highlights the unique selling proposition (USP), and differentiates the product from competitors
Create and implement comprehensive go-to-market strategies, including product launches, promotions, and other marketing initiatives. Ensure seamless coordination with cross-functional teams like sales, engineering, and customer success
Develop a deep understanding of our user's lifecycle on both B2B and B2C, from onboarding to retention, churn, and re-engagement.
Design, execute, and analyze A/B tests for in-app messaging, push notifications, and email campaigns to continuously optimize engagement and retention strategies.
Establish key performance indicators (KPIs) and regularly monitor, analyze, and report on campaigns. Use data-driven insights to optimize marketing strategies and tactics
Collaborate closely with product and customer success teams to ensure great positioning and understanding of the product.
Work in collaboration with other team members, fostering a culture of collaboration and growth
Skills, Knowledge And Expertise
3+ years of experience in product marketing, preferably in the FinTech or gaming industry.
Proven track record and hands-on experience in successfully launching and scaling products.
Exceptional communication and presentation skills.
Strong analytical and problem-solving skills, with a data-driven mindset.
Experience collaborating with cross-functional teams, including product, sales, engineering, and customer success, to optimize the user experience and achieve desired results.
Deeply care about consistency, tone of voice, and look-and-feel of our brand.
Proficiency in written communication with an ear for 'voice' and an eye for grammar/spelling.
Metrics-driven and analytical; proven ability to prioritize, drive, and achieve results.
Systemic thinking to provide simple solutions to complex problems.
Great communication skills to talk about our work, product, and industry in an engaging and easy-to-understand way.
Understanding of Bitcoin, lightning payments, gaming, crypto & web 3 is a plus.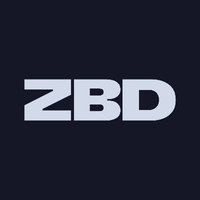 Next-gen global payments