Performance Marketing Specialist
ZEBEDEE is looking for a skilled and results-oriented Performance Marketing Specialist to join our growing team and work closely with the Senior Marketing Manager. In this position, you'll be responsible for developing and implementing data-driven performance marketing strategies with the primary goals of enhancing user acquisition, engagement, and revenue. As an expert in this field, you will also have a strong focus on operational skills, and demonstrate a deep understanding of data analytics.
Key Responsibilities
Develop and implement data-driven performance marketing strategies that align with the company's goals and objectives. This includes identifying the most effective channels, targeting methods, and creative approaches
Create and launch performance marketing campaigns across various channels, setting up targeting, bidding, and budgeting strategies
Collaborate with designers, copywriters, and other marketing professionals to develop high-quality, engaging ad creatives, landing pages, and other marketing assets to drive conversions
Continuously test and optimize ad creatives, landing pages, and conversion funnels to improve campaign performance and increase return on investment (ROI)
Identify, analyze, and segment target audiences based on demographics, behaviors, interests, and other criteria to deliver personalized and relevant marketing messages
Implement tracking and analytics tools to monitor campaign performance, measure key performance indicators (KPIs), and generate insights for data-driven decision-making
Manage and allocate marketing budgets effectively to ensure maximum ROI and cost efficiency, including monitoring spend, adjusting bids, and reallocating budget based on campaign performance
Work closely with cross-functional teams, such as product marketing, social media, and product, to ensure alignment between performance marketing efforts and broader company objectives
Stay abreast of the latest trends, tools, and best practices in performance marketing and digital advertising, continuously learning and adapting to new platforms, technologies, and strategies to maintain a competitive edge in the industry
Skills, Knowledge And Expertise
3+ years of experience in performance marketing, preferably in the FinTech or gaming industry.
Demonstrated experience managing successful campaigns across multiple channels.
Strong understanding of marketing metrics, optimization techniques, and best practices.
Extensive experience with ROAS campaigns.
Expertise in analyzing and interpreting complex data sets to inform marketing strategies.
Proficient in Google Ads, Facebook Ads Manager, and other major advertising platforms.
Preferable to have SQL knowledge and experience working with Mixpanel, GA4, and Metabase.
Strong data-driven knowledge and background.
Ability to work in a fast-paced, dynamic environment with tight deadlines.
Highly analytical and solution-focused mindset, with excellent problem-solving skills and attention to detail.
Strong communication and collaboration skills.
Understanding of Bitcoin, lightning payments, gaming, crypto & web 3 is a plus.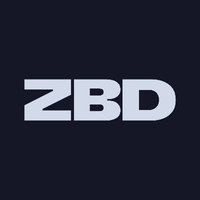 Next-gen global payments