Senior Accountant
Senior Accountant
Who We Are
Riot is a Bitcoin mining and digital infrastructure company focused on a vertically integrated strategy. The Company has Bitcoin mining data center operations in central Texas, Bitcoin mining operations in central Texas, and electrical switchgear engineering and fabrication operations in Denver, Colorado.
Riot is actively expanding and improving its Bitcoin mining operations through innovation, expansion, and procurement, including large-scale expansion of its Texas-based mining and hosting facilities. We're building a world-class team. Join us as we empower the future of work!
Key attributes we are looking for
You are interested in Bitcoin and being involved in the sector. You are creative, innovative, and strive to improve organizational efficiency. You have strong communication skills and can multi-task. You identify problems and solve them. You take initiative, you are self-sufficient, and you are detail focused.
About the Role
We are looking for an experienced Senior Accountant to join our extremely high growth, NASDAQ-listed company in the Bitcoin mining industry. This position will report directly to the Accounting Manager and be hybrid out of our Castle Rock, CO office.
The responsibilities and authority of the position are consistent with those customarily assigned to a Senior-level finance team member of a public reporting entity including, but not limited to, performing with minimal intervention the monthly close duties for a subsidiary by preparing month-end journal entries and account reconciliations following established policies and procedures in compliance with Generally Accepted Accounting Principles (GAAP). Assisting Staff Accountant for JE preparation and reconciliation review. Assisting in Reporting the subsidiary results to Corporate, working closely with the construction team to ensure costs are coded appropriately, managing a team, and identifying process improvement initiatives.
Essential Functions
Perform month end close duties, including preparation of certain monthly journal entries (Fixed Assets, Intercompany, etc.), review of journal entries, trial balances, and account reconciliations.
Take ownership of all assigned month-end close processes and responsibilities and ensure their accurate and timely completion.
Ensure investigation is done and appropriate entries are made (if necessary) to clear reconciling items timely.
Assist in preparing of monthly and/or quarterly subsidiary financial statement packages for internal reporting.
Understand capital versus expense accounting and appropriately apply the Company's capitalization policy.
Provide guidance as assigned to a team of accountant(s).
Work closely with the operations/construction team to ensure proper cost allocations and budget tracking.
Assist in processing Form 1099s.
Assist in working with outside auditors during quarterly reviews and year-end audits and ensure compliance with Sarbanes-Oxley documentation and testing requirements.
Identify opportunities for automation and efficiencies in the accounting processes.
Assist in creation of SOPs.
Perform other duties and ad hoc projects as assigned or as necessary.
Knowledge, Skills, and Abilities
Strong Fixed Asset experience, Construction industry experience strongly preferred.
Extensive, hands-on experience with monthly close process and reporting package deliverables.
Advanced understanding of U.S. GAAP principles.
Identify problems, collect data, establish facts, analyze and interpret financial data and draw valid conclusions.
Ownership of work.
Work in a fast-paced environment with the ability to handle multiple responsibilities at once.
Must prioritize and manage workload to meet critical deadlines.
Proficient in Microsoft Excel.
Education and Experience
Required: A minimum of 3 years' experience in accounting.
Bachelor's degree in accounting, with an emphasis in Accounting, Finance or Business-related field, or its equivalent experience, required.
Related experience and/or training; or equivalent combination of education and experience required. Public accounting/auditing experience a plus.
Working knowledge of spreadsheets, required and assessment via testing will be performed.
Preferred experience: Prior senior experience with typical responsibility for monthly close process, Fixed Assets, Intercompany, Cash.
Preferred systems experience: QuickBooks, NetSuite or PeopleSoft.
Compensation and Benefits
$80,000 - $100,000 commensurate with experience
Opportunity for discretionary annual cash bonus
401k plan with company matching
Great medical, vision, and dental plans to choose from
Long-term and Short-term disability
Additional benefit options (Employee Assistance Program, Pet Insurance, and more)
Flexible Spending Accounts
Generous PTO and Paid Flex Holidays
A fun company culture with tremendous growth opportunities!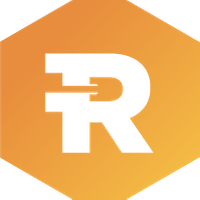 Riot believes the future of Bitcoin mining will benefit from American operations and endeavors to be the driver of that future.