Systems Administrator
Systems Administrator
Who We Are
Riot is a Bitcoin mining and digital infrastructure company focused on a vertically integrated strategy. The Company has Bitcoin mining data center operations in central Texas, Bitcoin mining operations in central Texas, and electrical switchgear engineering and fabrication operations in Denver, Colorado.
Riot is actively expanding and improving its Bitcoin mining operations through innovation, expansion, and procurement, including large-scale expansion of its Texas-based mining and hosting facilities. We're building a world-class team. Join us as we empower the future of work!
Key attributes we are looking for
You are interested in Bitcoin and being involved in the sector. You are creative, innovative, and strive to improve organizational efficiency. You have strong communication skills and can multi-task. You identify problems and solve them. You take initiative, you are self-sufficient and you are detail focused.
About the Role
We are looking to add a Systems Administrator to our growing IT Department. As a Senior IT Technician, you will be responsible for installing, maintaining and repairing hardware and software components of our organization. This position will work closely with IT leadership to expand and improve the departments operational efficiency.
Essential Functions:
·       Serve as an escalation contact for more complex or sensitive technology challenges
·      Ensure all security standards to be compliant with the company security polices
·      Manage systems and Data access to company users
·      Administration of Azure AD and AWS
·      Perform site surveys and data analysis during M&A's
·      Manage backup and recovery including Disaster Recovery Planning
·      Asset management – including Hardware lifecycle management and SW licensing
·      Ensure IT controls are aligned with audit compliance guidelines
·      Assist in the creation and implementation of department documentation that is accessible to users and easy to understand
·      Contribute to creating and maintaining documentation for a knowledge base and self-service portal
·      Partner with the IT Manager to determine future company technology gaps and best practices for implementing new technologies
·      Act as a senior resource to the Help Desk Team
Qualifications
·      5+ years' experience with Windows and MacOS workstation support and security
·      5+ years' experience with Service Management tools (ServiceNow, Zendesk, etc.), SLAs (measurement, reporting), Incident, Change, Asset, Problem Management
·      Experience with Windows and/or Linux server administration required
·      Experience with Cloud Infrastructure (AWS, Azure) and virtual desktop (VDI) required
·      Strong understanding of SOX Compliance and IT General Controls
·      Strong teamwork and communication skills
·      Strong troubleshooting and problem-solving skills
·      Willingness to mentor and coach junior members of IT team
·      Interest in learning new tech and trying new methods and processes
Education and Experience
·      Bachelor preferred in computer science or equal amount of years in experience.
·      5+ years of experience in an IT Support role is required, 2+ years of experience in a senior level role is preferred.
·      Advanced networking knowledge
·      Professional certifications are a plus (Microsoft Certified IT Professional)
Compensation and Benefits
·      Competitive salary commensurate with experience
·      401k plan with company matching
·      Great medical, vision, and dental plans to choose from
·      Long-term and Short-term disability
·      Additional benefit options (Employee Assistance Program, Pet Insurance, and more)
·      Flexible Spending Accounts
·      Generous PTO and Paid Holidays
·      A fun company culture with tremendous growth opportunities!
Apply
Your application has been successfully submitted.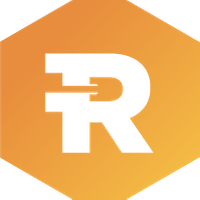 Riot believes the future of Bitcoin mining will benefit from American operations and endeavors to be the driver of that future.