Bitcoin Writer
This job is no longer accepting applications.
Help write what aims to be the most comprehensive film on bitcoin.
From the technical to the metaphysical, if you enjoy describing and breaking down systems, you will find in this project a great opportunity to deepen your understanding of bitcoin while creating something that can help others get to your level.
The project will be developed in the principles of the open-source ethos and anyone is welcome to contribute, but for starters, we're building a small team to get the project moving.
Find more information here: https://anatomyofbitcoin.com/
All work paid for in bitcoin and to be negotiated according to your availability and commitment to the project.
Apply
Your application has been successfully submitted.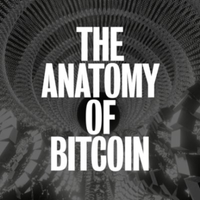 An open-source film, community funded film, that take us on a visual journey of understanding of the mechanisms that make Bitcoin work.