Head of Growth
Do you believe in sovereignty, privacy, and freedom? Do you want to help Bitcoin and sovereignty achieve widespread adoption?
Foundation builds Bitcoin-centric tools that empower you to reclaim your sovereignty. This starts with Passport, our best-in-class Bitcoin hardware wallet. Passport offers a huge leap forward in design and user experience, making it easier than ever to securely store your own keys.
We've shipped our first 1,000 Passport Founder's Edition units to customers to rave reviews, and we are now shipping an updated Passport Batch 2 alongside Envoy, our new mobile companion app.
We've assembled a world-class, multidisciplinary team – and now we are looking to build it out. Together, we'll build a new ecosystem that we call sovereign computing. Our roadmap is aggressive, and we'll be shipping innovative new products every year.
The Role
We're looking for an experienced marketing professional to help us grow Foundation from an early stage startup into a dominant industry player.
Foundation stands out from the competition with beautiful design, streamlined UX, tightly integrated hardware & software, strong privacy, and fully open source approach. We believe that Foundation's products will enable millions of people to reclaim their sovereignty in this decade.
We need you to help us grow hardware sales from thousands of units to millions of units – and we need you to help us establish our Envoy mobile app as the most-recommended Bitcoin software wallet and sovereignty toolkit.
Importantly, we are not looking for candidates who come from a traditional Facebook or Google advertising approach. Instead, we are seeking creatives with a vision to build a powerful brand focused on self-sovereignty, freedom, privacy, and Bitcoin.
Select Responsibilities
Drive sales of our Passport hardware wallet and future devices
Grow users of our Envoy mobile app and associated software services revenue
Steward the Foundation brand
Qualifications
5+ years working in sales and marketing roles
Established track record of building consumer-facing brands
Experience selling physical products
Enthusiasm for Bitcoin and empowering people with sovereignty are required
*Resume, Cover Letter, and Portfolio are required.
Apply
Your application has been successfully submitted.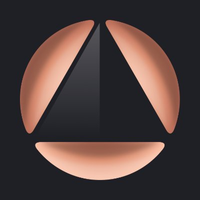 We build Bitcoin-centric tools that empower you to reclaim your digital sovereignty