Software Engineer Intern
Software Engineer Intern
Riot Platforms, Inc. is a Bitcoin mining and digital infrastructure company focused on a vertically integrated strategy. Riot has Bitcoin mining data center operations in central Texas, and electrical switchgear engineering and fabrication operations in Denver, Colorado.
Riot Rookie Internship Program:
At Riot, we are passionate about Bitcoin and educating others. We want our interns to find value in the work they accomplish with us. Our goal is to increase student exposure to Bitcoin and provide the opportunity for you to find creative solutions to real-world problems. We believe that this internship opportunity will uniquely position you to do just that and gain valuable industry experience in a publicly traded company.
About You:
You are interested in Bitcoin and want to be involved in the sector. You are creative and strive to improve organizational efficiency. You have strong communication skills and can multi-task. You identify problems and solve them. Lastly, you take the initiative, are self-sufficient, and are detail-oriented.
About the Role:
We are looking to add a Software Developer Intern to our Austin office. This is a summer internship, expected to last 10-weeks, with an average of 40-hours per week. It is our goal to provide a collaborative work environment that allows our interns to take ownership of their projects, experiment, and ask questions.
Responsibilities:
The Software Engineering Internship at Riot pushes Software Engineers to tackle projects from start to finish with the help of Senior Developers along the way. You will be tasked with your own project and be given the tools to succeed.
Project activities will involve the following:
Communicate with Leaders across the organization to gather project requirements.
Collaborating with developers and engineers to design, build, and maintain applications
Assisting in building applications for various platforms using common frameworks (.Net Core)
Build integrations to communicate with third party software or hardware.
Requirements:
Ability to report to our Austin office at least 4-days a week for the duration of the internship; relocation is not provided by the company
Exposure to one or more object-oriented languages (C#, Java, JavaScript, Python )
Exposure to Agile Teams and foundational understanding of the Software Development Life Cycle
Experience working with databases
Education and Experience:
Graduate or Undergraduate student in Computer Science or Engineering
GPA of 3.0 or higher
Benefits:
Competitive pay, employer perks, and flexible scheduling
Apply classroom knowledge to real-world problems, gaining hands-on experience in various Software Engineering tasks
Learn about the exciting world of Bitcoin from industry leaders
Gain exposure to presenting to management and C-Suite levels within the company
Build lasting relationships with mentors and leaders
Upon successful completion of internship, a strong letter of recommendation
Apply
Your application has been successfully submitted.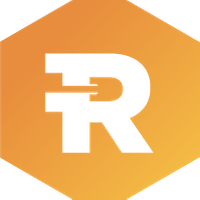 Riot believes the future of Bitcoin mining will benefit from American operations and endeavors to be the driver of that future.