Quality Assurance Engineer
OUR MISSION: Bitcoin is the hardest money ever invented and our mission is to continuously solve the biggest problems faced by BTC miners while keeping the ethos of Bitcoin alive in the mining industry.
Do you want to help us with development and maintenance of automated end-to-end and integration tests? Are you also capable of clear communication of found issues through unambiguous bug reports?
If so, we want you! Contact us and we will be happy to meet you.
What awaits you here?
Create quality measurements to track improvement in products.
Execute quality improvement testing and activities.
Develop quality assurance standards and company processes.
Adhere to industry quality and safety standards.
Maintain standards for reliability and performance of production.
Plan, execute, and oversee inspection and testing of incoming and outgoing product to confirm quality conformance to specifications and quality deliverables.
Analyze and investigate product complaints or reported quality issues to ensure closure in accordance with company guidelines and external regulatory requirements.
Monitor risk-management procedures, and maintain and analyze problem logs to identify and report recurring issues to management and product development
Documenting and reporting product or service quality levels.
Create reports documenting errors and issues for fixing.
Communicating with other team members to solve problems.
Requirements:
Very strong analytical, problem-solving, and decision-making skills.
Sharp attention to detail.
Excellent computer competence, including but not limited to database management.
Proficient with Git.
Proficient with Linux, is (at least) able to read shell scripts.
Excellent knowledge of quality assurance terminology, methods, and tools.
Excellent knowledge of testing best practices, version control practices and defect management practice.
Proficient with automation tools.
Experience with DevOps tools and approach.
Very well-written and verbal communication.
What we offer to you:
Full-time position with flexible working hours and possibility to work fully remote.
Both possibilities to work as an Employee or Freelance.
Indefinite agreement.
Multisport Card.
5 weeks of vacation and 3 sick days.
Company events, regular Braiins brunches in the office and a snack bar.
Relaxing room, a shower, and a parking spot.
Self-education allowance.
Contribution for a computer/notebook.
Modern offices in the center of Prague, Czech Republic — the heart of Europe.
Work on long-term projects in an interesting area of ​​cryptocurrencies.
We will love you even more if..
You are interested in cryptocurrencies or have active experience with them.
You are interested in new technologies and development procedures.
You have a sense of humor and you know that hard work is not the only thing that matters in your life :)
Apply
Your application has been successfully submitted.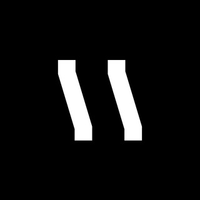 Pushing the BTC mining industry forward with software mining solutions: Slush Pool (world's 1st BTC mining pool); Braiins OS+ (autotuning firmware for...