Rust Developer
OUR MISSION: Bitcoin is the hardest money ever invented and our mission is to continuously solve the biggest problems faced by BTC miners while keeping the ethos of Bitcoin alive in the mining industry.
Bitcoin mining is one of the fastest-evolving industries there is. At Braiins, we positioned ourselves at the leading edge of that evolution by rebuilding the BTC mining stack in RUST language.
This is a big challenge, but it's also a unique opportunity to work with our talented team developing quality systems that will shape the future of a multi-billion dollar industry. If you know Linux and know RUST, we want you!
WHAT AWAITS YOU HERE?
As a Rust developer, you will be mainly working on the new generation of our project Slush Pool and its surrounding features.
You will participate in the development of a newly emerging exchange with mining performance - Dynamo.
POSITION REQUIREMENTS:
Experience with Rust language - ideally with multiple (completed) projects in Rust or with a contribution to the language library itself.
Deep experience with Linux.
To be able to work in a team as well as on it's own.
Be accountable for the quality of your work.
Currently we are looking for candidates based in European time zone.
We appreciate contributions to the async/await parts of Rust (especially to the Tokio framework). Experience not only with the development but also with the operation of the services is welcome - you are aware of technologies such as Gitlab CI / CD, ELK, Prometheus & Grafana & PagerDuty and Kubernetes.
WHAT WE OFFER TO YOU:
Full-time position with flexible working hours and possibility to work fully remote.
Both possibilities to work as an Employee or Freelance.
Indefinite agreement.
Multisport Card.
5 weeks of vacation and 3 sick days.
Company events, regular Braiins brunches in the office and a snack bar.
Relaxing room, a shower, and a parking spot.
Self-education allowance.
Contribution for a computer/notebook.
Modern offices in the center of Prague, Czech Republic — the heart of Europe.
Work on long-term projects in an interesting area of ​​cryptocurrencies.
WE WILL LOVE YOU EVEN MORE IF..
You are interested in cryptocurrencies or have active experience with them.
You are interested in new technologies and development procedures.
You have a sense of humor and you know that hard work is not the only thing that matters in your life :)
More about Braiins: braiins.com
Apply
Your application has been successfully submitted.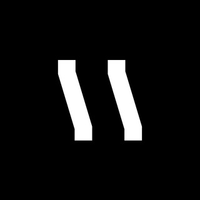 Pushing the BTC mining industry forward with software mining solutions: Slush Pool (world's 1st BTC mining pool); Braiins OS+ (autotuning firmware for...