Chief Hodlr [CFO & Accounting]
Experience
- 7 to 10+ years of experience CFO and/or Accounting Experience
- Must reside in Ontario (driving distance to Toronto preferred)
- Experience with large transactions and bitcoin related accounting
- Experience interacting with lawyers for commercial contracts
- Experience Interfacing with external Accountant
- Canada tax related experience
- Experience working in smaller teams
- Experience with multi million dollar / Yr revenues
- External capital intake experience
- Loan application, tax credits and sourcing experience
Note; We are always willing to taylor the job position for the right person!
Job responsibilities and activities
- Even though we have professinal Accountant/Bookkeeper; you must not be afraid of bookkeeping work, "own" our quick books and/or Identify if necessary and hire internal bookkeeper.
- High trust position
- Help with light HR considerations
- Maintain Payroll and Accounts Payable activities
- Banking relationships
- Diversify our banking options, incl. foreign options
- Monthly reports and forecasts
- Deal with Bitcoin Treasury matters, CAD/USD/Forex issues and other related planning/management
Nice to haves
- Have some exposure to foreign tax stuff or be smart enough to start learning on that
- Have some experience with physical goods
- SRED and other gov credits applications
- Due diligence "soft audits" on our suppliers to gauge our risk exposure
- Optimize licensing and sponsorship contracts
Coinkite is a 10 year-old+ self-funded Bitcoin company. We focus primarily on hardware security devices, but also sell a number of specialized or novelty products related to Bitcoin. Our custom electronics are built in Toronto (Canada), and we sell direct, from our web store to the world (100+ countries). Coinkite is arguably one of the most well-known Bitcoin companies and over the last decade, we've built an extremely loyal consumer base. Our customers count on us to protect their Bitcoin against theft, and we take that responsibility seriously.
We are nimble, small and highly skilled. Our founders are well-known industry personalities and often speak at Bitcoin conferences.
Coinkite's focus is always on new products and the R&D needed to ship exciting world-class products in record time. We are makers who ship. To be successful in a revolutionary new industry requires no less.
Perks: 
- Common benefits or higher compensation. 
- Potential for bonus. 
- We will provide a company computer and phone, as needed.
Our Culture We're a small but growing team, where leadership and independence are encouraged. We hire people who care about the products we manufacture and we're Bitcoiners – we love talking about Bitcoin and enjoy making hardware Bitcoiners love!
Apply
Your application has been successfully submitted.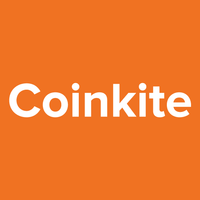 BITCOIN SECURITY HARDWARE. DON'T TRUST. VERIFY.