Director, Financial Planning & Analysis
Director, Financial Planning and Analysis
Who We Are
Riot is one of the largest public Bitcoin mining and hosting companies operating today. Riot's strategic focus is to be a vertically-integrated Bitcoin mining company, and it is actively expanding and improving its Bitcoin mining operations, through industrial-scale infrastructure development at its Texas-based mining and hosting facilities, and latest-generation miner procurement.
Key attributes we are looking for
You are interested in Bitcoin and being involved in the sector. You are creative, innovative, and strive to improve organizational efficiency. You have strong communication skills and can multi-task. You identify problems and solve them. You take initiative, you are self-sufficient and you are detail focused.
About the Role
We are looking to add a Director, Financial Planning and Analysis to our growing Finance Department. As the Manager of Financial Planning and Analysis, you will be responsible for financial modeling and analysis, budgeting & forecasting, and reporting key metrics. This role will partner closely with all departments in the business in leading efforts to maximize profitability and improve data-driven decisions. This is a hybrid position, operating out of our Costa Mesa, California office.
Essential Functions
·      Assist business partners in preparing forecasts and budgets and identifying the underlying reasons for variances from those plans. Consolidate individual budgets into overall corporate budget
·      Serve as a business partner across business segments, building key relationships and supporting the achievement of OKRs and functional priorities
·      Analyze, synthesize, and translate data into key inputs and insights that will drive strategic decision making at the leadership level
·      Create presentations that provide insightful analyses, identify required action items, and effectively frame decisions to be made
·      Create, update, and maintain financial and operating models
·      Develop and track KPIs (key performance indicators)
·      Track landscape of Bitcoin mining competitors; review publicly filed documents, 10Q's, 10K's etc., of publicly traded Bitcoin mining competitors
·      Track competitor's KPI including – Cost to mine, G&A, Cost of Capital, ROI, ROC, etc. 
Qualifications
·      Bitcoiner preferred
·      General knowledge of accounting/financial/operational principles
·      Experience developing financial reports and metrics
·      Entrepreneurial spirit and passion for building
·      Strong organizational skills that reflect ability to perform and prioritize multiple tasks seamlessly with strong attention to detail
·      High emotional intelligence, with strong interpersonal and relationship building skills
·      Demonstrated proactive approaches to problem-solving with strong decision-making capability
·      Highly resourceful team-player, with the ability to also be extremely effective independently
·      Proven ability to handle confidential information with discretion
·      Demonstrated ability to achieve high performance goals and meet deadlines in a fast-paced environment
·      Forward looking thinker, who actively seeks opportunities and proposes solutions
·      Proficient in Microsoft Office (Outlook, Word, Excel, and Power Point)
Education and Experience
·      Bachelor's degree required or equivalent work experience
·      7 years of experience in finance or accounting. (Experience with a public company is a plus)
·      3 years of experience managing a team
Apply
Your application has been successfully submitted.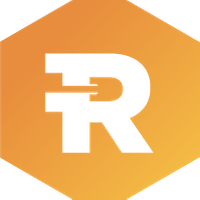 Riot believes the future of Bitcoin mining will benefit from American operations and endeavors to be the driver of that future.