Podcast & Video Producer
Coinkite is looking for a Video and Audio content producer.
Produce Bitcoin.Review Podcast
Help build and maintain the episode's project highlight list
Take mixed audio from Zencaster and upload to Anchor.fm (bonus if you have audio mixing skills)
Update all social media with the Episode releases and the show's channels.
Maintain and create graphics, or help outsource it
Produce Help-Guides and Marketing videos for Coinkite's products.
Work with all team members to identify needed Help Guides
Create video, audio and text guides
Create video, audio marketing content
Maintain Coinkite's youtube and bitcoin.tv channels
Skills
Video Editing
Audio Mixing
Basic Graphic Design
Good Writing
Git/Github Experience
Coinkite is a 10 year-old+ self-funded Bitcoin company. We focus primarily on hardware security devices, but also sell a number of specialized or novelty products related to Bitcoin. Our custom electronics are built in Toronto (Canada), and we sell direct, from our web store to the world (100+ countries). Coinkite is arguably one of the most well-known Bitcoin companies and over the last decade, we've built an extremely loyal consumer base. Our customers count on us to protect their Bitcoin against theft, and we take that responsibility seriously.
We are nimble, small and highly skilled. Our founders are well-known industry personalities and often speak at Bitcoin conferences.
Coinkite's focus is always on new products and the R&D needed to ship exciting world-class products in record time. We are makers who ship. To be successful in a revolutionary new industry requires no less.
**Our Culture**
We're a small but growing team, where leadership and independence are encouraged. We hire people who care about the products we manufacture and we're Bitcoiners – we love talking about Bitcoin and enjoy making hardware Bitcoiners love!
Apply
Your application has been successfully submitted.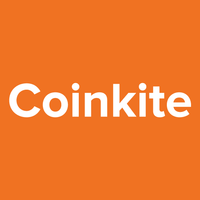 BITCOIN SECURITY HARDWARE. DON'T TRUST. VERIFY.