Mobile Engineer (iOS/Android)
You will be responsible for building and maintaining a app wallet and bitcoin tools app.
Expert in Python, ideally with Kivy experience as a UX toolkit.
Cross-platform experience, delivering apps on both Android and Apple stores.
Bitcoin and related crypto experience: familiar with BIP-32, BIP-39, Bech32 and similar standards; UTXO management, fee estimation.
You will takes full ownership for delivery of product: from paper napkin sketch to shipping.
Has strong user-centric opinions on UX and also willing to work with the team on best preatices and company objectives.
Obsession with robustness, reliability and correctness of final product.
Works without supervision and without external time-management, from comfort of own home.
Coinkite is a 10 year-old+ self-funded Bitcoin company. We focus primarily on hardware security devices, but also sell a number of specialized or novelty products related to Bitcoin. Our custom electronics are built in Toronto (Canada), and we sell direct, from our web store to the world (100+ countries). Coinkite is arguably one of the most well-known Bitcoin companies and over the last decade, we've built an extremely loyal consumer base. Our customers count on us to protect their Bitcoin against theft, and we take that responsibility seriously.
We are nimble, small and highly skilled. Our founders are well-known industry personalities and often speak at Bitcoin conferences.
Coinkite's focus is always on new products and the R&D needed to ship exciting world-class products in record time. We are makers who ship. To be successful in a revolutionary new industry requires no less.
Perks: - Choice of Health, Vision, Dental benefits or higher compensation. - Potential for bonus. - We will provide a company computer and phone, as needed.
Our Culture We're a small but growing team, where leadership and independence are encouraged. We hire people who care about the products we manufacture and we're Bitcoiners – we love talking about Bitcoin and enjoy making hardware Bitcoiners love!
Apply
Your application has been successfully submitted.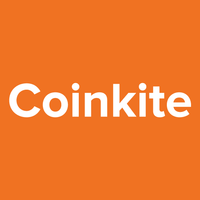 BITCOIN SECURITY HARDWARE. DON'T TRUST. VERIFY.