Social Media Manager
Job Description
At Coin Homes, we are proud to offer innovative products that meet the needs and wants of our clients. We provide lending alternative tools that enable our customers access to real estate options paired with Bitcoin . To help us continue to grow our offerings, we're in the search of an experienced Social Media Manager to take the lead on our social platforms. You will be able to make this role your own, and give creative guidance to the executive team. Ready to onboard this creative and innovative and exclusive start-up? As an ideal candidate, you will have a keen eye for gaps in the way we communicate and reach our audience and require an innovative and proactive mindset to fill them.You should have proven ability in consumer engagement. Someone who is very knowledgeable on crypto and has managed crypto communities is a must!
About the Team:
The ideal candidate will join a group of intelligent and supportive team who you will guide to create experiences that attract and retain new and existing customers to Coin Homes. You will work closely with our Product and Marketing team to work towards the same efforts for extraordinary outcomes!
About the Opportunity:
As Social Media Manager you will report to our Head of Product/ Marketing and own audience growth on social media. You will have access to any tools you need to Increase our presence across Instagram, Facebook, LinkedIn, and many more. This role will assist with a variety of social media initiatives to grow the business.
What You'll Be Doing:
Daily community management across all Twitter, Discord, Telegram and Reddit
Implementation of community management and daily liking strategy across all social channels
Engaging with customers in a "live" way to help build strong relationships and help build our brand awareness
Development of content for social channels as we increase our posting frequency across all channels
Helping assist with other social team initiates, optimizations, and trending content as we grow each channel
Proactively find opportunities to increase distribution partners for Coin Homes content
What We Look For In You:
6+ years experience in social media
Experience growing Instagram, Facebook, & Linkedin a must
Worked for larger brands/ companies
Has a proven track record of audience enhancement
Nice to Haves:
The ability to test new content on different demographics
Knowledge in creating an overall engaged community management process that lets the customer feel heard and part of the conversation
Experience in acquisition of new customers by engaging with them on the social platforms they visit most
Experience in retention of new customers by engaging with them on the social platforms they visit most
Highlights of Perks and Benefits:
Fully Remote
Flexible PTO policy, company paid holidays, and flexible hours
Comprehensive insurance package including medical, dental, vision
Paid Parental Leave
Culture
Great cultures create better organizations, which in turn creates a prosperous society. Coin Homes is dedicated to providing a welcoming environment in which everyone may accomplish their best work and become their best selves. We are a global organization, and there are bitcoiners on every continent. This entails building a space that values diversity, inclusion, and belonging.
Apply
Your application has been successfully submitted.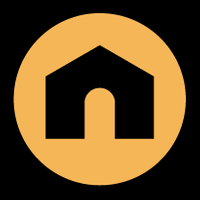 Buy your home using Bitcoin!