Software Engineer
Job Description
Join an experienced team of humble engineers and architects in a technical leadership role reporting directly to the CEO. We're looking for a Senior Software Engineer with strong object-oriented coding skills, excellent attention to detail, and a real passion for alluring app design and software creation. As a developer at Coin Homes, you will:
Be our main developer, tester, designer & program manager to build features that engage our users and understands their outstanding expectations
Consistently deliver performant, testable, scalable, highly-readable code using OO standard methodologies
Analyze, design and develop tests and test-automation suites
Design and develop a processing platform using various configuration management technologies
Test software development methodology in an agile environment
Provide ongoing maintenance, support and enhancements in existing systems and platforms
Collaborate cross-functionally with business users, project managers and other future software engineers to achieve elegant solutions
Provide recommendations for continuous improvement
Work alongside other engineers on the team to elevate technology and consistently apply best practices
This role often requires building first versions of products from concept. This role is for executioners; individuals that know how to ship products. You will work with the leadership team to operationalize a complex technical roadmap into components that can be tackled independently by empowered teams, parallelizing effort wherever possible (everything from our in-production node software to tackling research problems on the horizon). Someone who is knowledgeable on crypto currency, or has the desire to learn is an ideal candidate!
This role has been categorized as a Remote position. "Remote" employees do not have a permanent corporate office workplace and, instead, work from a physical location of their choice which must be identified to the Company. Employees may live in any of the 50 US States, with limited exceptions.
About Coin Homes
At Coin Homes, we are proud to offer innovative products that meet the needs and wants of our clients. We provide tools that enable the purchase of homes using Bitcoin as collateral. To help us continue to grow our offerings, we're in the search of an experienced Software Engineer. As our lead engineer, you will accelerate the growth of our best people, providing mentorship to senior engineers from your direct experience as well as building internal processes so team members help each other grow.
Culture
Great cultures create better organizations, which in turn creates a prosperous society. Coin Homes is dedicated to providing a welcoming environment in which everyone may accomplish their best work and become their best selves. We are a global organization, and there are bitcoiners on every continent. This entails building a space that values diversity, inclusion, and belonging.
Who you are
4+ years of software development experience
You are proficient with an object-oriented language like Java, Kotlin, or C#
You thrive in a fast, agile, and multi-functional start-up environment
Experience in developing mobile software applications (side-projects included) preferred
You demonstrate excellent problem solving and critical thinking skills and are passionate about mobile app development
You hold a Bachelor's degree in Computer Science or Computer Engineering or equivalent work experience
Here at Coin Homes – we value the experience and perspective of candidates with non-traditional backgrounds. We encourage you to apply if you have transferable skills or related experiences
We use the term 'unicorn' in our hiring process. A unicorn is an individual that holds the technical requirements for the position, but brings something extraordinary to the table. Like building a championship basketball team, we are only looking for superstars that will join us on our mission.
Were you in leadership of a startup that has scaled to +250 employees or has been acquired?
Did you write a book?
Did you do something remarkable at a FAANG or promniment fintech company?
Did you compete in the olympics?
Are you a veteran with strong aptitude?
We want to hear from you!
Apply
Your application has been successfully submitted.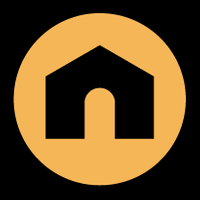 Buy your home using Bitcoin!