Accounts Payable Specialist
This job is no longer accepting applications.
Blockstream was founded in 2014 by Dr. Adam Back and a group of fellow cryptographers and engineers passionate about Bitcoin and its potential to change the future of finance. Focusing on building fundamental Bitcoin infrastructure, Blockstream quickly grew into one of the leading technology power houses of the industry.
Through our sidechain technology (the Liquid Network), wallets (Blockstream Green, Blockstream Jade, AQUA), mining colocation (Blockstream Mining), satellite network (Blockstream Satellite), and protocol contributions (Bitcoin research, c-lightning), we are proud to be making global peer-to-peer finance a reality.
We are looking for someone who is passionate about Accounts Payable- someone organized, detailed oriented, innovative and takes ownership of their work. This person will be responsible for the day-to-day activities of the Accounts Payable function, planning the workload, collection of accounts payable in our P2P tool Coupa and outside of Coupa, perform the day-to-day data entry in ERP as needed and ensure our suppliers are paid in an orderly and timely fashion.
Main Responsibilities:
Collecting accounts payable invoices and being on top of outstanding items – maintain a good filing system within the AP function
Maintaining the procurement to pay process using our newly implemented software tool Coupa to ensure all requisitions are approved and all 2-way and 3-way matches are complete
Ensuring all accounts payable invoices and payments are inputted into the accounting system (NetSuite)
Answer queries and complaints from vendors with respect to payment status and diffuse any potential issues.
Ensure the strict confidentiality and privacy of financial records as they relate to the organization and its business partners
Prepare accounts payable reports as required by management
Document the AP process and update new policies
Update training materials and departmental procedures as needed
Adhere to and enforce the policies and procedures for the Accounts Payable department
Analyze Accounts Payable operations and identify areas for improvement
Assist with the annual audit as required
Qualifications:
Bachelor's Degree in Accounting
2+ years experience in the Accounts Payable function
Experience with Netsuite and Coupa (a plus)
Proficient in Excel and Word
Very good communication skills
Adaptability: You can adapt efficiently and effectively in response to new processes and changing circumstances.
Attention to Detail: You have strong attention to detail by exhibiting thoroughness and accuracy in accomplishing a task
Good team player, great initiative, and self-motivating
Apply
Your application has been successfully submitted.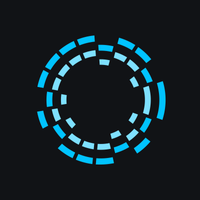 Blockstream is the global leader in Bitcoin and blockchain technology. Our products and services form the foundations for the financial infrastructure...