STAFF ACCOUNTANT
This job is no longer accepting applications.
Riot Blockchain, Inc. (Nasdaq: RIOT)
Riot Blockchain, one of the top Nasdaq-listed public Bitcoin mining and hosting companies in the United States, is rapidly growing. Riot's strategic focus is expanding and efficiently operating its Bitcoin mining operations, through industrial-scale infrastructure development at its Whinstone facility in Rockdale, Texas, and latest-generation miner procurement. Riot's self-mining fleet is currently being upgraded to approximately 90,000 next generation Bitcoin miners plans to continue its growth.
GENERAL SUMMARY OF DUTIES: Under direct supervision, provide accounting and accounts payable support to the Accounting Department. Prepare month-end journal entries and account reconciliations following established policies and procedures in compliance with Generally Accepted Accounting Principles (GAAP).
Perform full-cycle accounts payable procedures, including invoice processing, pay cycles, vendor maintenance, T&E reimbursements, escheatment, researching and resolving invoice and vendor issues, and assistance with 1099 compliance.
SUPERVISION RECEIVED: Reports directly to the Corporate Controller
SUPERVISION EXERCISED: None
KEY RESPONSIBILITIES:
1. Prepare and record journal entries in accounting software.
2. Take ownership of all assigned month-end close processes and responsibilities and ensure their accurate and timely completion.
3. Ensure investigation is done and appropriate entries are made (if necessary) to clear reconciling items timely.
4. Understand capital versus expense accounting and appropriately apply the Company's capitalization policy.
5. Process various invoices, including coding and obtaining supporting documentation and approvals.
6. Process pay cycles, primarily check payments.
7. Maintain vendor master file, including setup of new vendors, updating existing information, obtaining necessary documentation for setup, determining 1099 status, and for certain vendors, ensuring compliance with company policy.
8. Assist in processing 1099's.
9. Work with outside auditors to assist with quarterly reviews and year-end audits, and ensure compliance with Sarbanes-Oxley documentation and testing requirements.
10. Focus on process improvement, standardization and automation of processes within the monthly accounting cycle. Identify issues and determine the appropriate steps to correct them.
11. Perform other duties and ad hoc projects as assigned or as necessary.
PERFORMANCE REQUIREMENTS: Knowledge of accounting process. Follows established policies and procedures in compliance with Generally Accepted Accounting Principles (GAAP). Knowledge of Sarbanes-Oxley documentation and testing requirements. Ability to apply policies and procedures to solve everyday Company issues. Identify potential risk areas within area of responsibility and support the problem resolution process by reporting the issue(s) to the appropriate individual(s) and recommending solutions.
Understanding of GAAP is required. Ability to define problems, collect data, establish facts, analyze and interpret financial data and as well as present solutions after the analysis is performed. Ability to work in a fast-paced environment and meet critical deadlines.
Perform duties that require strong comprehension, analytical, research, composition, communication, and organizational skills. Perform duties that require considerable initiative, independent judgment, problem solving, decision making and strong communication skills.
Must have a strong proficiency in the use of spreadsheet and word processing software, specifically Microsoft Excel and Word. Ability to process journal entries, queries, and generate reports in an accounting system such as QuickBooks.
Must be highly organized and have a strong attention to detail with an emphasis on accuracy and timeliness. Must be able to prioritize and coordinate work activities to meet deadlines while maintaining work quality.
Must have effective verbal, written, and listening communication skills to support the needs of auditors, operations, management, and others. Must be dependable, professional, and a team player who works well in a group environment.
TYPICAL PHYSICAL DEMANDS: Requires mobility sufficient to travel. Some bending, stooping and stretching. Occasionally lifting items weighing up to 30 lbs. Requires eye-hand coordination and manual dexterity sufficient to operate a keyboard, photocopier, telephone, calculator, and other office equipment. Requires normal range of hearing and eyesight to record, prepare, and communicate appropriate reports. Extensive data input and required ability to sit for long periods of time.
TYPICAL WORKING CONDITIONS: Normal office environment. Occasional evening or weekend work.
QUALIFICATIONS AND EXPERIENCE:
1. Bachelor's degree in accounting, with an emphasis in Accounting, Finance or Business-related field, or its equivalent experience, required.
2. Related experience and/or training; or equivalent combination of education and experience required. Public accounting experience a plus.
3. Working knowledge of spreadsheets, required.
4. Must have and maintain a valid driver's license unless otherwise noted.
COMPENSATION AND BENEFITS:
Compensation commensurate with experience.
Health insurance
Paid time off
Apply
Your application has been successfully submitted.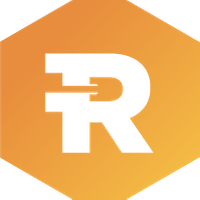 Riot believes the future of Bitcoin mining will benefit from American operations and endeavors to be the driver of that future.