Software Developer
This job is no longer accepting applications.
Riot Blockchain is a Nasdaq-listed public Bitcoin mining and hosting company operating in the United States. Riot's strategic focus is expanding and efficiently operating its Bitcoin mining operations, through industrial-scale infrastructure development at its Whinstone facility in Rockdale, TX and latest-generation miner procurement. Riot's self-mining fleet is currently being upgraded to approximately 93,000 next generation Bitcoin miners. Riot has plans to continue increasing its hash rate capacity to exceed 9 exahash per second by the end of 2022. Riot aims to be an industry-leader in Bitcoin mining.
We are looking for an individual looking to grow and develop with an innovative and fast-moving company. You understand how software development contributes and provides value to the organization. As a Junior Software Developer, you have gained experience to develop technology to best resolve our teams' complex challenges.
Key attributes we are looking for:
You are interested in Bitcoin and being involved in the sector. You are creative, innovative, and strive to improve organizational efficiency. You have strong communication skills and can multi-task. You identify problems and solve them. You value small teams because the opportunity they provide for you to make a difference. You take initiative and you are self-sufficient. You are detail focused and have an eye for making a professional corporate image.
Job Summary
In this role, you will collaborate with other engineers and designers to build and maintain software for the organization. You will be building full stack software; this includes working with cloud technologies such as AWS or Azure and implementing DevOps. You will work closely with your users to build products that improve or automate workflows. You will be coding initially and work your way to managing your own projects.
Responsibilities
Collaborate with other developers and engineers to design, build, and maintain applications

Build applications for various platforms using common frameworks (.Net Core, Express, Django, Angular, React)

Design and break down complex and ambiguous problems

Maintain software architecture and conventions

Build DevOps infrastructure and IaC as needed
Requirements and Qualifications
Bachelor's Degree in Computer Science, Software Engineering, or equivalent practical experience
3+ Year of Software Development Experience
Experience working in two or more object-oriented languages (C#, Java, JavaScript, Python)
Experience working with Full-stack applications, Unix/Linux Environments, and enterprise software
Experience working in Agile Teams and understanding of the Software Development Life Cycle
Experience working with SQL and GraphQL
Working Proficiency in verbal and written English
Apply
Your application has been successfully submitted.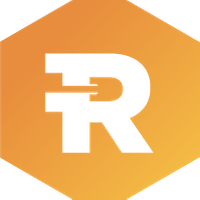 Riot believes the future of Bitcoin mining will benefit from American operations and endeavors to be the driver of that future.