Technical Analyst/Designer
This job is no longer accepting applications.
OUR MISSION: Bitcoin is the hardest money ever invented and our mission is to continuously solve the biggest problems faced by BTC miners while keeping the ethos of Bitcoin alive in the mining industry.
We are searching for a developer with experience in data modeling and analysis to help us formulate requirements for our systems and prepare the ground for back-end developers, who will turn the blueprint into a finished product.
WHAT AWAITS YOU HERE?
Analyze and understand the current design of a new product.
Design and maintenance of software system models using standard methods (process, object and data modeling), especially for our firmware for ASIC miners and mining software implemented in Rust
Design and maintain software system models using the standard methods (process, object and data modeling). 
Coming up with own design for further development of the system.
Formalisation of the requirement using BPMN, UML modeling.
Design of the overall solution, preparing the requirements and expanding to sub-task for other team members.
Testing of created solutions and keeping the relevant documentation up to date with the product.
And of course, being in close cooperation with the Team Leader, Business Analyst, and the whole development team. 
POSITION REQUIREMENTS:
At least 2 years of experience as a developer
Knowledge of a programming language (preferably Python/Rust).
Knowledge of data modeling and analysis.
Ability to clearly formulate a specific assignment.
Good knowledge of the SW development process and the whole life cycle of a software product
Know how to design a SW architecture (HW optional).
Experience with a formal setting of a SW development (UML, OOAD, BPMN, flowchart, state-chart, E-R apod.) is beneficial.
Drive to accomplish things, courage to tread new paths and get things done.
Ability to work in a team as well as solo.
Proactive approach and a zeal to learn new things.
Ability to work well under pressure in a fast developing environment.
Be accountable for the quality of your work.
WHAT WE OFFER TO YOU:
Full-time position with flexible working hours and possibility of HO about 2 days a week.
Work on long-term projects in an interesting area of ​​cryptocurrencies.
Modern offices in the center of Prague, Czech Republic — the heart of Europe.
Many corporate benefits from company breakfast to the Multisport card and more :)
WE WILL LOVE YOU EVEN MORE IF...
You are interested in Bitcoins or have active experience with them.
You are interested in new technologies and development procedures.
You are interested in stock trading.
If you like request analysis, designing solutions, and software development, feel free to reach us. We will be happy to meet you.
Apply
Your application has been successfully submitted.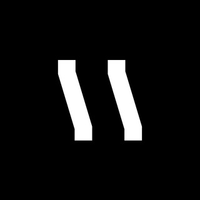 Pushing the BTC mining industry forward with software mining solutions: Slush Pool (world's 1st BTC mining pool); Braiins OS+ (autotuning firmware for...