Rust Developer
This job is no longer accepting applications.
OUR MISSION: Bitcoin is the hardest money ever invented and our mission is to continuously solve the biggest problems faced by BTC miners while keeping the ethos of Bitcoin alive in the mining industry.
Bitcoin mining is one of the fastest-evolving industries there is. At Braiins, we positioned ourselves at the leading edge of that evolution by rebuilding the BTC mining stack in RUST language.
This is a big challenge, but it's also a unique opportunity to work with our talented team developing quality systems that will shape the future of a multi-billion dollar industry. If you know Linux and know RUST, we want you!
WHAT AWAITS YOU HERE?
You will work mainly on Braiins OS+ and surrounding tools. However, we do not require any further specialization in HW from you.
You will work on an open-source Linux distribution solution based on OpenWrt/LEDE.
As a Rust developer, you could join our most famous project Slush Pool or be part of our new upcoming projects :)
POSITION REQUIREMENTS:
Experience with Rust language - ideally with multiple (completed) projects in Rust or with a contribution to the language library itself.
Deep experience with Linux.
Knowledge of Python.
To be able to work in a team as well as on it's own.
Ability to work well under pressure in a fast-developing environment.
Be accountable for the quality of your work
Don't be overzealous, but rather be calm :)
We appreciate contributions to the async/await parts of Rust (especially to the Tokio framework), but any experience with rust in industrial facilities is as welcome as experience with pure iron.
WHAT WE OFFER TO YOU:
Full-time position with flexible working hours and possibility of HO about 2 days a week.
Work on long-term projects in an interesting area of ​​cryptocurrencies.
Modern offices in the center of Prague, Czech Republic — the heart of Europe.
Many corporate benefits from company breakfast to the Multisport card and more :)
WE WILL LOVE YOU EVEN MORE IF..
You are interested in Bitcoins or have active experience with them.
You are interested in new technologies and development procedures.
You have a sense of humor and you and you love memes :)
More about Braiins: braiins.com
Apply
Your application has been successfully submitted.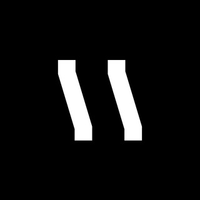 Pushing the BTC mining industry forward with software mining solutions: Slush Pool (world's 1st BTC mining pool); Braiins OS+ (autotuning firmware for...