Digital Product Designer (UI/UX/VX)
Do you believe in sovereignty, privacy, and freedom? Do you want to help Bitcoin and sovereignty achieve widespread adoption?
Foundation builds Bitcoin-centric tools that empower you to reclaim your sovereignty. This starts with Passport, our best-in-class Bitcoin hardware wallet. Passport offers a huge leap forward in design and user experience, making it easier than ever to securely store your own keys.
We've shipped thousands of Passport devices to rave reviews, and we are now shipping an updated Passport alongside Envoy, a Bitcoin mobile wallet and Passport companion app.
We've assembled a world-class, multidisciplinary team – and now we are looking to build it out. Together, we'll build a new ecosystem that we call sovereign computing. Our roadmap is aggressive, and we'll be shipping innovative new products every year.
The Role
As one of our key hires for Foundation's multidisciplinary design team, the Digital Product Designer will collaborate alongside Industrial Designers, Product Design Engineers, and our Software team to design and develop best in class connected experiences for Passport, Envoy, and our next generation of sovereign computing products.
Your primary responsibilities will be to define and design customer journeys & task flows and translate them into wireframes, high fidelity mockups, interactive prototypes, and device behaviors across several software/apps, physical/hardware products, and connected experiences. Under the leadership of the Head of Design, this individual will play a key role developing Foundation's digital brand language and be responsible for maintaining our design system – so the demonstrated ability to do so in a previous role is required. Additionally, motion and/or video editing skills, out of box experience design, user research, and/or product management skills are a big plus.
Knowledge of user-centered processes and experience building products from concept to launch is preferred as qualified design candidates will need to balance user needs, technical feasibility, and goals of the business to deliver compelling product experiences in a production oriented environment.
Responsibilities
Update, improve and maintain the user journeys and task flows for our devices and software interfaces
Update, improve and maintain the Foundation design system
Update and improve Foundation's digital brand language
Update and improve the Envoy app UI and usability
Design and develop the IX for the OS/GUI/HMI of our next generation products
Update and improve the foundationdevices.com website design
Design marketing assets and/or other brand experiences as-needed
Qualifications
5+ years of professional digital product design experience are preferred, but candidates with more/less experience will be considered if they have aptitude for multiple disciplines (i.e. Visual, Motion, Industrial Design, etc.)
Enthusiasm for Bitcoin and/or empowering people with sovereignty is required
Desired Skills
Must Have
Digital Design Tools – Figma/XD/Sketch or Similar
Agile Management – Linear, Asana, Trello (we use Linear)
Image Editing Tools – Adobe and/or Affinity Products
Nice to Have
Prior experience as a Digital Product Design Lead and/or Project manager
Experience defining and designing 'Out of Box' experiences
Bonus Skills
Video Editing Software – Premiere/Final Cut
Ability to write research plans and conduct user studies
*Resume, Cover Letter, and Portfolio are required.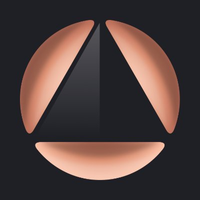 We build Bitcoin-centric tools that empower you to reclaim your digital sovereignty