African Bitcoiners Graduate Program
Are you a young African Bitcoiner? Do you want to join a fast-growing team that is bringing freedom to Africa through Bitcoin? Do you want to build your skills fast while laying the foundation for a fast growing career in Bitcoin? If that's a loud yes, then read on!
6 month full-time program
Candidates must be:
Living in Africa

Awesome to work with

Age 18-30

Matriculated from high school and have studied something further. A degree would be great,  but even a free online certificate shows proof of work, the more the better.

Smart 

Hard working

Able to read and write English fluently.

Able to work remotely from a reliable computer and internet connection (we are asynchronous and remote)

Able to self organize very effectively
What you will get out of the program:
Gain a deeper understanding of Bitcoin

Gain digital marketing skills

Gain leadership and project management skills

Gain experience working in a team

And if you're really good, you might also gain a career!
If you meet all these criteria, then please do something to get our attention. Once you have our attention, we'll send you the application link. 
In your application, please use AI as much as you like, we will assume you have used it to the max and evaluate you accordingly.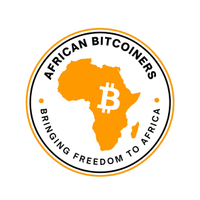 African Bitcoiners