Back-end Developer
About JAN3
We are JAN3, a Bitcoin technology company focused on expanding access to Bitcoin and financial freedom around the world. We're a startup founded by Samson Mow, who is best known for his work with El Salvador's Bitcoin initiatives, and his efforts in nation-state Bitcoin adoption around the world. Our mission is to accelerate hyperbitcoinization, providing tools for individuals, enterprises, and nation-states to benefit and be part of a free and open financial system based on Bitcoin.
Summary
We are looking for a Back-end Developer with experience in Rust and Flutter. You will be responsible to work with product, design, and front-end developers to develop mobile applications that are intuitive and user-friendly. API integration and working with GDK (Blockstream Green Development Kit) will be a major area of focus, along with building back-end services for our applications. You will have the flexibility to manage your work activities independently in a remote setting.
Responsibilities
Develop high-quality and user-friendly mobile applications and back-end infrastructure
Maintain integrations with libraries and dependent systems
Collaborate with product, design, and front-end team to implement desired features and designs 
Integrate third-party APIs with the mobile applications to provide seamless functionality
Monitor and optimize mobile application performance and resolve issues to maintain desired quality standards
Test the applications and report issues or bugs
Requirements
3+ years of experience in back-end development
Bachelor's degree in Computer Science or related fields
Proficiency in Rust and C++
Experience and skill with the Flutter mobile development framework
Experience with GDK
Experience with API integration
Excellent problem-solving and analytical skills
In-depth understanding of Bitcoin and Layer 2 technologies such as Liquid and Lightning
Experience in using project management tools for tracking tasks and progress
Excellent communication and presentation skills to collaborate with other team members
Strong independency to manage own work activities 
Located in Latin America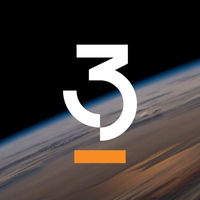 We are #JAN3. Our mission is to accelerate hyperbitcoinization. #Bitcoin will fix the world.