Human Resources Intern
Human Resources Intern
Riot Platforms, Inc. is a Bitcoin mining and digital infrastructure company focused on a vertically integrated strategy. Riot has Bitcoin mining data center operations in central Texas, and electrical switchgear engineering and fabrication operations in Denver, Colorado.
Riot Rookie Internship Program:
At Riot, we are passionate about Bitcoin and educating others. We want our interns to find value in the work they accomplish with us. Our goal is to increase student exposure to Bitcoin and provide the opportunity for you to find creative solutions to real-world problems. We believe that this internship opportunity will uniquely position you to do just that and gain valuable industry experience in a publicly traded company.
About You:
You are interested in Bitcoin and want to be involved in the sector. You are creative and strive to improve organizational efficiency. You have strong communication skills and can multi-task. You identify problems and solve them. Lastly, you take the initiative, are self-sufficient, and are detail-oriented.
About the Role:
We are looking to add a Human Resources Intern to our Austin Office. This is a summer internship, expected to last 10-weeks, with an average of 40-hours per week. It is our goal to provide a collaborative work environment that allows our intern to take ownership of their projects, experiment, and ask questions. This role will support ongoing projects for the Austin and Rockdale HR teams.
Responsibilities:
Assisting in migrating and maintaining employee and company data in HRIS system
Supporting the HR team with open enrollment presentations, and answering employee questions regarding benefits
Maintaining compliance with required labor laws, including process documentation, and posting/tracking all labor law notices for Home Office (including outside buildings) and service offices, and ensuring Form I-9 file compliance
Supporting the HR department's Talent Acquisition efforts through application review and data analysis
Supporting the development of our role architecture and career path project
Supporting the HR team with DEI initiatives and performance management
Collaborating with the HR team to develop content for employee intranet
Coordinating an exceptional onboarding experience for new employees across company sites
Providing additional administrative support to the HR team as needed
Requirements:
Highly organized and detail-oriented
Ability to report to our Austin and Rockdale offices at least 4-days a week for the internship duration
Working knowledge of U.S. labor laws
Familiarity with HRIS (Human Resources Information System) software is a plus
Proficiency in all Microsoft Office applications
Education and Experience:
Rising Junior or Senior seeking degree in Human Resources, Business Administration, or related field, preferably local to the Austin, TX area
GPA of 3.0 or higher
Benefits:
Competitive pay, employer perks, and flexible scheduling
Apply classroom knowledge to real-world problems, gaining hands-on experience in various Human Resources tasks
Learn about the exciting world of Bitcoin from industry leaders
Gain exposure to presenting to management and C-Suite levels within the company
Build lasting relationships with mentors and leaders
Upon successful completion of internship, a strong letter of recommendation.
Apply
Your application has been successfully submitted.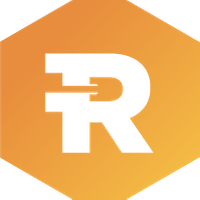 Riot believes the future of Bitcoin mining will benefit from American operations and endeavors to be the driver of that future.