Product Manager
At Blockstream, we're building solutions on Bitcoin that will disrupt the existing financial system. We imagine a world where individuals and businesses can easily access a global, permissionless system to secure their money, use it every day, and invest it or put it to work. In pursuit of our expansive vision, we've built a full stack of innovative products on top of the Bitcoin protocol, from layer 2 projects like Liquid and c-lightning, to end user software and hardware wallets like Green and Jade. Our brand stands for innovation in the Bitcoin community, and we're growing our team to accelerate the future. Come join us in our mission!
We are growing our Product team and looking for a Product Manager to join our consumer products team. As a Product Manager, you'll help to define the roadmap, partnering with our talented team of engineers to execute and mobilizing a cross-functional team to bring features to life you'll deliver measurable results.
What You'll Be Doing (Responsibilities):
Own the roadmap, strategy, and execution for your features or products
Lead project execution, anticipating and resolving roadblocks, coordinating the work of teammates, and clearly communicating goals and status with the org
Engage with engineering on technical issues and align their work to product goals
Provide leadership and direction to cross-functional teams (engineering, UX, business development, marketing, DevOps, etc.)
Instill a user-focused approach to product development, building empathy by interfacing with a diverse ecosystem of users, customers and partners
Employ data-driven decision making and hold yourself and teams accountable to measurable outcomes
What We Look For In You (Required Qualifications):
3+ years of experience driving projects with cross-functional colleagues
Understanding of bitcoin and blockchain-based technologies
Technical background (e.g. engineering degree or technical work experience); can engage with engineering teams on technical issues
Comfort with the pace, scrappiness and dynamic environment within a growing startup
Entrepreneurial mindset; know how to be nimble, spot and react to new opportunities
Apply
Your application has been successfully submitted.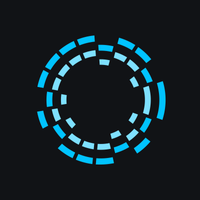 Blockstream is the global leader in Bitcoin and blockchain technology. Our products and services form the foundations for the financial infrastructure...