Media Specialist
This job is no longer accepting applications.
About Riot:
Riot Blockchain is a Nasdaq-listed public Bitcoin mining and hosting company operating in the United States. Riot's strategic focus is expanding and efficiently operating its Bitcoin mining operations, through industrial-scale infrastructure development at its Whinstone facility in Rockdale, Texas, and latest-generation miner procurement. Riot's self-mining fleet is currently being upgraded to approximately 93,000 next generation Bitcoin miners. Riot has plans to continue increasing its hash rate capacity to exceed 9 exahash per second by the end of 2022. Riot aims to be an industry-leader in Bitcoin mining.
Key attributes we are looking for:
You are interested in Bitcoin and being involved in the sector. You are creative, innovative, and strive to improve organizational efficiency. You have strong communication skills and can multi-task. You identify problems and solve them. You value small teams because the opportunity they provide for you to make a difference. You take initiative and you are self-sufficient. You are detail focused and have an eye for making a professional corporate image.
About this role:
The Media Speciality at Riot will work alongside the Director of Communications to assist with creating and managing digital, print, and in-person content. This role will be focused on development and implementation of targeted communications and content for a variety of media platforms. They will research, write, proofread and edit all content and plan and execute all media campaigns.
The Media Specialist will be expected to travel roughly <50% of the year with the Director of Communications and other Riot team members, where we will be filming on site, attending industry conferences, etc.
Essential Functions:
· Stay up to date on industry-relevant topics and trends.
· Develop multi-media content and assist with placement.
· Assist with developing a strategic communications and engaging communications plan.
· Facilitate non-government communication materials and communications plan.
· Collaborate with contractors and serve as project manager on website changes.
· Ensure that key messages align with vital business strategies.
· Manage the editorial calendar for communications/marketing and public policy objectives.
· Build and manage a robust asset library, applying brand and style guides to all material.
· Coordinate with designers, producers, and other external vendors, as needed.
· Facilitate website changes and all digital aspects of the company's external communications strategy.
· Incorporate impactful storytelling across content formats (e.g., multi-media, long-form, short-form) to convey complex topics effectively to a variety of audiences.
· Editing the work of others, including outlines, structural edits, and proofreading.
· Be an editorial gatekeeper for quality and consistency in tone, style, and lexicon for internally .and externally developed communications.
· Monitor all campaigns and report on the results.
· Ensure content adherence to SEO guidelines to maximize web traffic.
Key skills, education, and experience:
· BS/BA in English, Journalism, Communications, Marketing, Public Policy and/or industry experience equivalent +4 years in the industry.
2+ years of experience with employee advocacy platforms or social media platforms.
· Competency with Adobe Creative Suite – InDesign and Illustrator for print and digital layouts.
· Have excellent verbal and written communication skills.
· Strong project management and organizations skills with the ability to multi-task, manage and switch priorities as needed.
· Creativity, innovation, and flexibility.
· Proven grammar, punctuation, and proofreading skills.
Preferred skills, education, and experience:
· Comfortability with public speaking.
· Confident and refined communication style; creative and authentic yet open to feedback
· Commit to continuous learning; set and pursue stretch goals.
· Hands-on experience with content management systems (i.e. Hubspot, Hootsuite, etc).
· Ability to be a team player with a drive to create a collaborative, positive, and inclusive work environment.
· 1+ years of experience with digital content management within candidate and customer relationship management systems, content management systems, or marketing automation and email platforms.
· 2+ years of experience with writing for employer brand, employee engagement communications, or corporate communications.
· 1+ years of experience writing scripts for external-facing presentations, events, or video.
· 1+ years of experience with working in the tech industry.
· Possession of excellent project management skills.
Apply
Your application has been successfully submitted.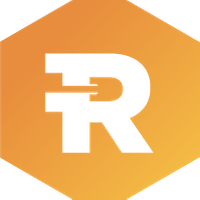 Riot believes the future of Bitcoin mining will benefit from American operations and endeavors to be the driver of that future.